woo! 33, this is awesome, i had this discussion in one of my design classes the other day (although in my theory you were allowed one metal pole that took damage over time) and everyone looked at me like i was some sort of sick fuck. glad i'm not the only sick fuck out there.
_________________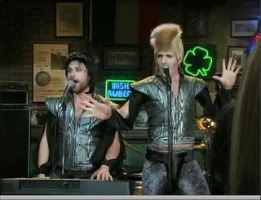 FIGHTER OF THE NIGHTMAN
"on the ice now for buffalo, looking for the pass, and gets it, afinogenov, couldnt get the shot away, now HE DOES, HE SCORES!!!! HOLY MACKEREL ROLE THE HIGH LIGHT FILM, MAXIM AFINOGENOV, WHAT A MOVE!!!!.... thats not fair... that was unbelievable"
-R.J. and Lorenz